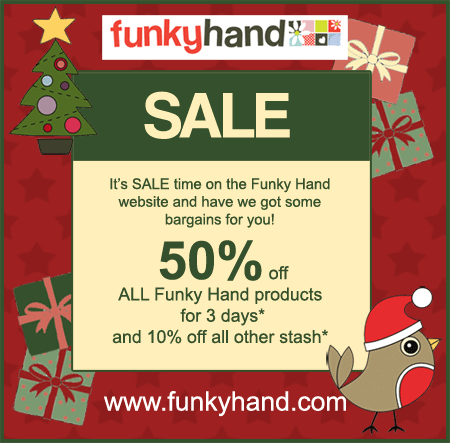 As it says clearly above..just if you have had a bit of a good Christmas so far and your eyes are a little crossed! We are having a three day sale over on the
Funky Hand website
. There is 50% off all Funky Hand branded products. That's all the CDs, downloads, paper packs, buttons and ribbons. But, we couldn't just leave it at that so, we've also reduced all the additional stash like Promarkers by 10% as well.
Get over to the Funky Hand website
www.funkyhand.com
NOW
and grab yourself a Christmas crafty bargain.
Oh and by the way..hope you are having a wonderful Christmas time.
Anice xx